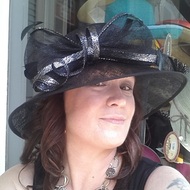 @

JodyHalsted
aka Jody Halsted
Location
Ankeny, Iowa or Ireland
About
Her love affair with Eire began when she was a single traveler and did not dissipate upon her marriage and the birth of two children. If anything, traveling in Ireland with family has only deepened Jody's love of the country.
Jody Halsted is a freelance writer and publisher of Family Rambling®, where you can find family travel stories from everywhere else. Jody's passion for Ireland led her to create Ireland Family Vacations, to share the magic of Ireland and inspire other families to explore the island's many wonders.
Though she's not been everywhere in Ireland, her family travels annually (if not more often!) to those verdant shores, always exploring new locations.
http://irelandfamilyvacations.com
Twitter: @IrelandFamTrvl
75 notes
19 places